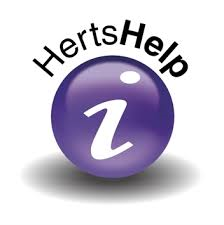 The "Operation Sustain" VCS Winter Preventative Offer – we're here for you!
For Herts residents, carers & families general:
Need help and don't know where to turn? Have a question or problem? If you or someone you know are struggling this wintertime or any time, we're here to offer help and support.
This is available to you through HertsHelp - our countywide information, advice, signposting and support service - from 8am-8pm Monday-Friday (10am-6pm weekends/bank hols).
Just call HertsHelp on 0300 123 4044, visit https://www.hertshelp.net/winter-health.aspx , www.hertshelp.net or email info@hertshelp.net
For Partners/Districts etc
As we move into the winter period, and at any time, support continues to be available for vulnerable residents, carers and families in Hertfordshire accessed through HertsHelp (HH) who will triage clients' needs taking and making appropriate referrals or signposting to relevant support services.
Our offer includes:
A broadened Crisis Intervention Service

HertsHelp will deliver a crisis intervention service for people and families in crisis to include food, energy costs and other essentials for those who are in ongoing crisis or who have come into crisis as a result of COVID 19.

Including support to access relevant Government Schemes:

DWP Winter Fuel Payment:

https://www.gov.uk/winter-fuel-payment/

Cold Weather Payment:

https://www.gov.uk/cold-weather-payment

Warm Home Discount:

https://www.gov.uk/the-warm-home-discount-scheme

Including via CABs consumer issues of fuel affordability, supply, billing, debts, grants, meter issues, scams and general support plus Energy Schemes via website :

https://www.citizensadvice.org.uk/consumer/energy/energy-supply/

There is also the HERT (Hertfordshire Economic Recovery Team) partnership where HCC's Money Advice Unit (MAU) and Citizens Advice Hertfordshire (CAH) have come together to enhance the finance, welfare benefits and debt management advice already available in Hertfordshire to vulnerable residents who have been most affected by the COVID-19 crisis, to aid their financial recovery and embed future financial security and literacy, complementing the work done by financial inclusion workers in District and Borough Housing teams, especially regarding complex cases.

Hertfordshire Community Navigation Service (HCNS) which aims to improve health and wellbeing by supporting those vulnerable service users in their own homes and in moving from hospital to home, using Community Navigators and Link Workers and the HCNS Pathway which is built into the overall social prescription pathway.

Referrals and support via Districts/Boroughs for Herts Warmer Homes or YES Energy Solutions for example.

VCS support, including:

Volunteer support (including shopping, medication collection, befriending, dog walking) via the Community Help Hertfordshire (CHH) service model under which all the Hertfordshire CVS organisations and Volunteer Centres have come together to provide a unified response to support people in need. This network also acts as a support and co-ordinator for smaller but important community groups including mutual aid groups, foodbanks and good neighbour schemes, assisting with organisational development and fund raising.
To view opening hours and to access all of these services call HertsHelp on 0300 123 4044, visit https://www.hertshelp.net/winter-health.aspx , www.hertshelp.net or email info@hertshelp.net